Thinking of selling your own home? Read this first to get some tips from my experiences.
I've sold a home myself on three separate occasions over the past 10 years. Each time was a learning experience, and each time I got a little better at the process. Without a realtor to help, there were some challenges I had to overcome on my own.
If you're considering selling your own home, here are a few key things that could make the process easier.
1. Listing on the MLS is essential
The key to successfully selling a home is to get it in front of as many buyers as possible. In order to do that, it has to be on the Multiple Listing Service, or MLS. This is a huge database of homes that the majority of buyers rely on.
The catch is that only realtors can list on the MLS. But this doesn't mean you need to hire a full-service realtor in order to list your house. There are flat-fee companies that will list your property so you can reach the widest possible pool of people.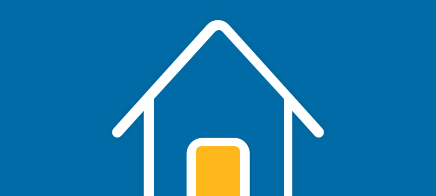 Can you secure a mortgage rate below 3%? Check rates instantly to see
9 in 10 Americans can qualify to refinance their mortgage. With mortgage rates plummeting to multi-decade lows, there's no better time to cut your monthly mortgage payment.
See your rate
When choosing one, research your options carefully and don't go on price alone. Some offer much more than others, such as access to an automated scheduling service. This can make your life a lot easier, so compare features carefully and pick the best service for your needs.
2. Good pictures matter more than you'd think
When I first listed my house for sale, I wasn't getting much interest. Lots of people were viewing it, but few were marking it as a "Favorite," and even fewer were coming to showings. The problem? Pictures.
Listings from a professional realtor had great photographs, with perfect lighting and panoramic shots. The pictures from my iPhone camera weren't doing the property justice. And since most homebuyers rely on online pictures to determine which properties to view, they were doing my house a disservice.
Fortunately, it was relatively easy and inexpensive to hire a photographer to come and take good shots of the home. It made a huge difference in the number of viewings and led to a quick offer.
3. Know your price going into the deal
When you list a home as For Sale By Owner (FSBO), a lot of people think you're desperate for a sale and willing to take any price. You'll probably get ample interest from bargain-hunters and even some lowball offers.
To ensure you aren't tempted to take too little or discouraged by the low offers, do your research and find out what your home is actually worth. You can pay an appraiser, but you can also spend a little time looking at comparable properties, including those listed for sale and recently sold.
At the same time, while you don't want to leave money on the table, you can't price your house too high either. Sure, you can lower the price if it turns out you overshot, but properties tend to get the most interest when they are first listed, so you may miss out on a lot of potential buyers if you price your property unrealistically out of the gate.
4. Declutter and simplify
It's imperative that the features of your home shine. And sadly, people can be distracted from what makes your house special if the home is too crowded or if you have a lot of personal items around.
When I first put my home on the market, I assumed people would look past details, such as dog toys around the house, personal pictures on the wall, or blankets stacked on chairs. But I realized that these things weren't making a good impression. Even though they shouldn't really matter (after all, the dogs and blankets are coming with me), they do.
Since I had to pack anyway in order to move, I packed away a lot of stuff and pared down my possessions. It made a huge difference in the response I got and led to a quicker offer.
5. Always ask for feedback
The way I learned that I needed to declutter was by asking for feedback. After each showing, I called the realtor and asked for the unbiased impressions that they, and their clients, had of the home.
This information was invaluable. It meant I could fix minor issues that were preventing a sale.
6. Make sure buyers are pre-approved
Finally, you don't want to waste your time with a buyer who can't actually qualify for a mortgage. So before you accept any offer, ask to see their mortgage pre-approval letter. If they don't have one, chances are they aren't a serious buyer or may struggle to get a home mortgage. There's no point spending valuable time on a deal that won't close.