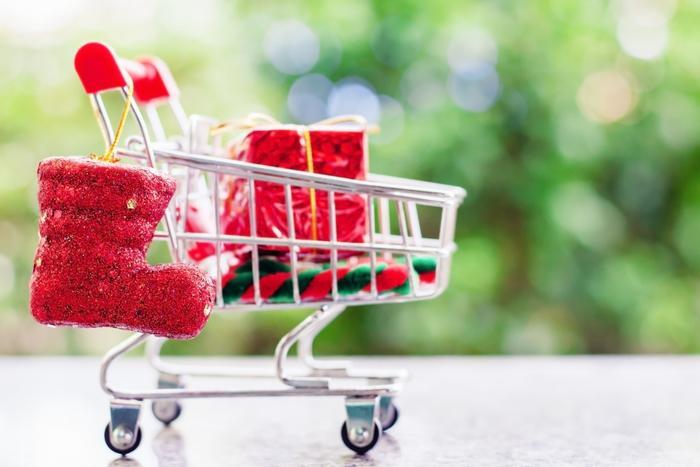 The 2020 holiday season will probably be the weirdest one most of us have ever had, thanks to COVID-19. For one thing, holiday in-store traffic is predicted to be 25 percent lower than last year. 
The flip side of that is that more than 7 in 10 holiday shoppers plan to make most of their purchases online, up from 51 percent last year, according to a recent CreditCards.com survey. However, that single shopping shift could throw the whole fulfillment cycle into a tizzy, putting as many as 700 million gifts at risk of not arriving in time for the holidays, according to SalesForce.
To avoid disaster, consumers are going to have to make some changes to find a new pandemic-led holiday shopping comfort zone. To help ConsumerAffairs readers get a head start on rethinking their shopping plans, Ted Rossman, industry analyst at CreditCards.com, gave us tips on how to save money on holiday shopping this year.  
Tips for saving
There will be lots of ways to save money through online shopping, but it might take jumping through a few hoops. To get a better handle on what those hoops are, Rossman laid out the four most important elements consumers should start considering for the 2020 holiday season.
Use an online shopping portal. Rossman thinks that Rakuten, Dosh, and TopCashBack are great options for helping consumers save money. His reasoning is that retailers are willing to pay referral fees to these platforms when they bring in customers. "It's targeted advertising, basically, and it means free money for consumers."
Rossman may be onto something. When ConsumerAffairs checked out Rakuten, there were plenty of brands offering as much as 12 percent cash back. One brand taking full advantage of the situation was AT&T, which was offering up to $300 in reward cards with qualifying TV and internet when purchases were made online, plus up to $150 cash back.
One word of caution: ConsumerAffairs reader reviews of Rakuten run the gamut between "awesome" and "lesson learned." But, to its credit, reviewers said Rakuten's customer service team was proactive when it came to negative reviews in some cases.
Shop through your credit card issuer portal. From the credit card issuer's website, consumers can click through to a retailer's website and shop normally while enjoying some added benefits and discounts. You can enter store-specific coupon codes, as usual, for even more savings. 
Take advantage of card-linked offers. "These are a close relative to online shopping portals, but better known by credit card brand names such as Amex Offers, Chase Offers and the Wells Fargo Earn More Mall. When you pay with the affiliated card, you'll get money back," Rossman said.
Check out your options for buyer protections. Take the time to find which credit cards offer the best extended warranties, purchase protections, price protections, and guaranteed return benefits.
Added incentives
If you have a good credit score, some credit card issuers are offering incentives to try and bring you into their fold. Rossman makes note of several signup bonuses available to consumers who meet the card issuer's criteria. Two examples he gave were the Capital One Venture Rewards credit card and the Chase Sapphire Preferred offer signup bonuses, which were potentially worth $1,000. 
The only concern ConsumerAffairs sees is that these cards have a high spending threshold. For example, new Capital One Venture card holders can earn up to 100,000 bonus miles, but they have to spend $20,000 in purchases within the first 12 months of opening their account to get those bonus miles. Nonetheless, if you're spending the money anyway, Rossman says it makes perfect sense to take advantage of these rewards.