— A personal journal of your time staying at home,
— Instructions for staying safe, washing your hands, or sewing your own mask
— Notes to your friends and teachers
— Your wishes, hopes, and dreams
Once you have a general idea of your topic (remember, you can be flexible and always change your idea), start thinking about what artwork you want to add. Are you best at drawing? Making collages? Stamping? You can experiment based on what materials you have available.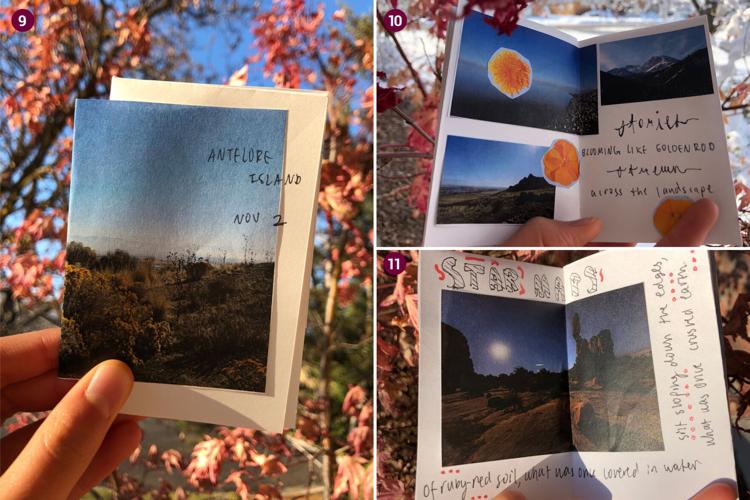 Lastly, start working on the zine! You can use your first zine as an experiment. If you're unsure about where to begin or stuck, here are five ideas:
1. Write a short poem about your hopes or struggles. Copy lines onto different pages of the zine, and add accompanying artwork.
2. Create a diary entry on your zine, or chronicle a day in your life.
3. Make collages with magazines and newspapers, and then write sentences about your collages.
4. Interview a family member or virtually interview a friend, and make a zine profiling them
5. Create a zine about your favorite activity and include pictures