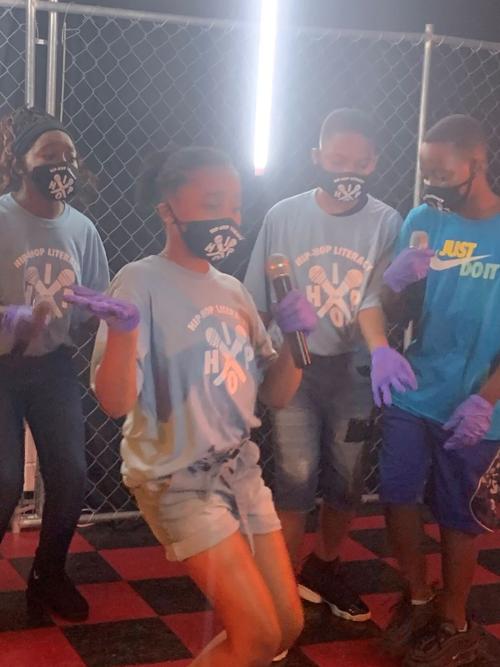 WATERLOO — Shuaib Meacham's Hip Hop Literacy students have learned how to write, perform and record their own music. Now, thanks to a new streaming radio station, they'll start to learn the business side of making and promoting music.
The Young Artists Radio Network will feature the songs of artists from Hip Hop Literacy in Waterloo and more, under the umbrella of recently-launched Radio Free Entertainment Network, based in Akron, Ohio.
Anyone around the world can listen live to the station at radiofreenetwork.com.
"Hopefully, it'll change that curriculum in a sense that students recognize we can do more than just make music," Meacham said. "OK, you have this music online — how do you create an audience for this music?"
The partnership came about, Meacham said, after an old friend of his, attorney Warner Mendenhall of Akron, noticed the building where he worked had an unused, large radio antenna, and he had access to a computer server as well. Mendenhall envisioned the Radio Free Entertainment Network, and eventually secured funding to get it up and running.
The general manager of WMVU.org, Christavus Dominic, also of Akron, helped Mendenhall with licensing. Meacham then proposed the Young Artists Radio Network, which will be based in Waterloo, to showcase musical talents of young people.