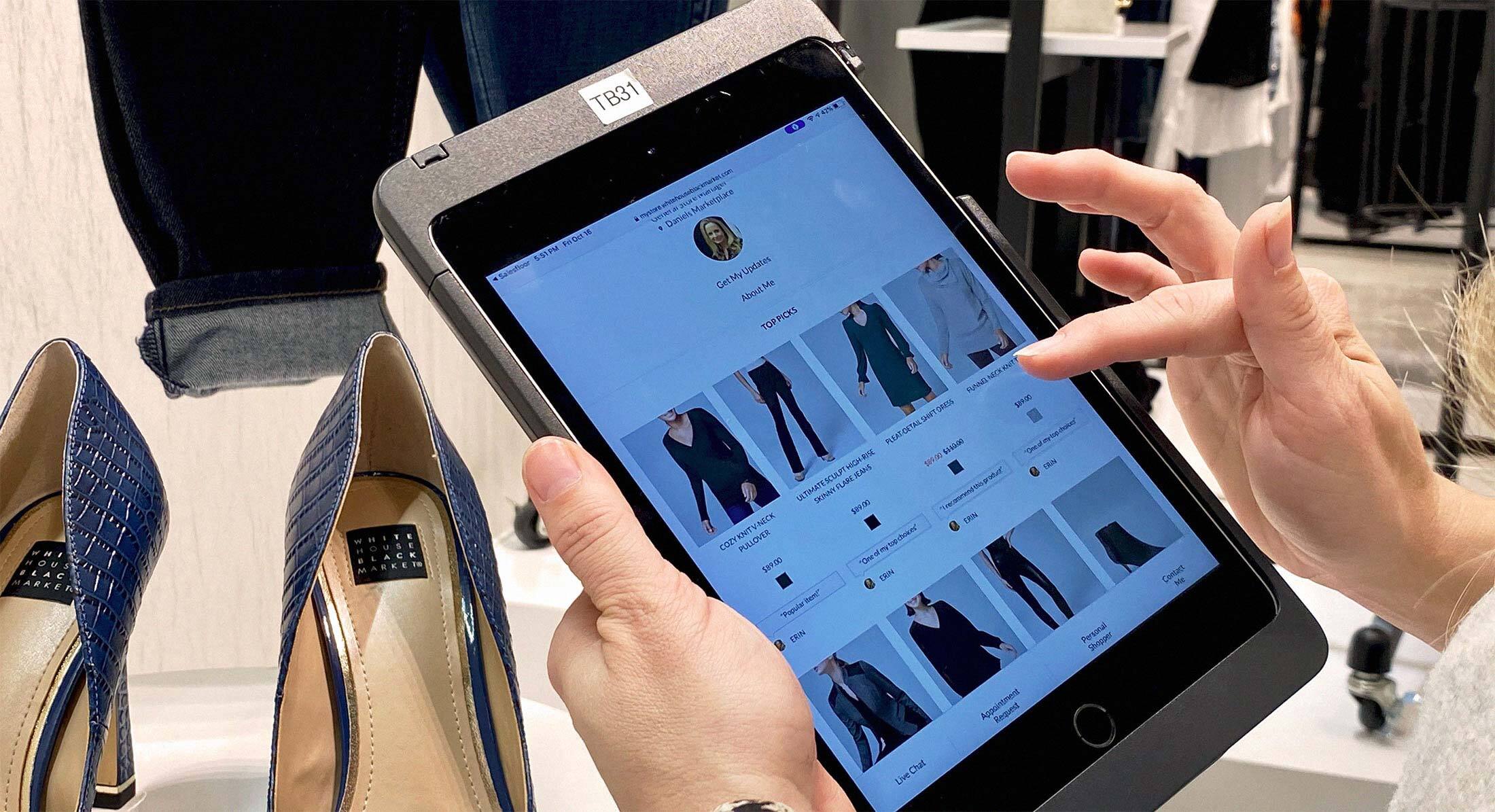 "So, what are you looking for?" the Lululemon staffer cheerfully asks. She handpicks a couple of yoga leggings that cost upwards of $100, but there's a catch: There's no way to try them on because the consultation is over Zoom, with the sales associate at home sharing screens from the brand's website. The half-hour session with the Lululemon Athletica Inc. "digital educator" is a cross between hanging out with a friend and a virtual business meeting. The conversation veers to sports bras and ends with the purchase of high-rise tights in heathered graphite gray. The leggings show up two days later and fit.
Retailers had been toying with features such as video chats and livestreaming to make e-commerce more pleasant and personable even before the coronavirus forced store closures. But months into a pandemic that still has people wary of going to the mall, the online shopping experiment is pivoting from hype to a longer-term strategy. Covid‑19 has supercharged the threat e-commerce poses to brick-and-mortar chains by accelerating its adoption—U.S. online sales in the second quarter rose 45% from a year earlier, clocking three times recent growth rates. Now the industry is racing to respond.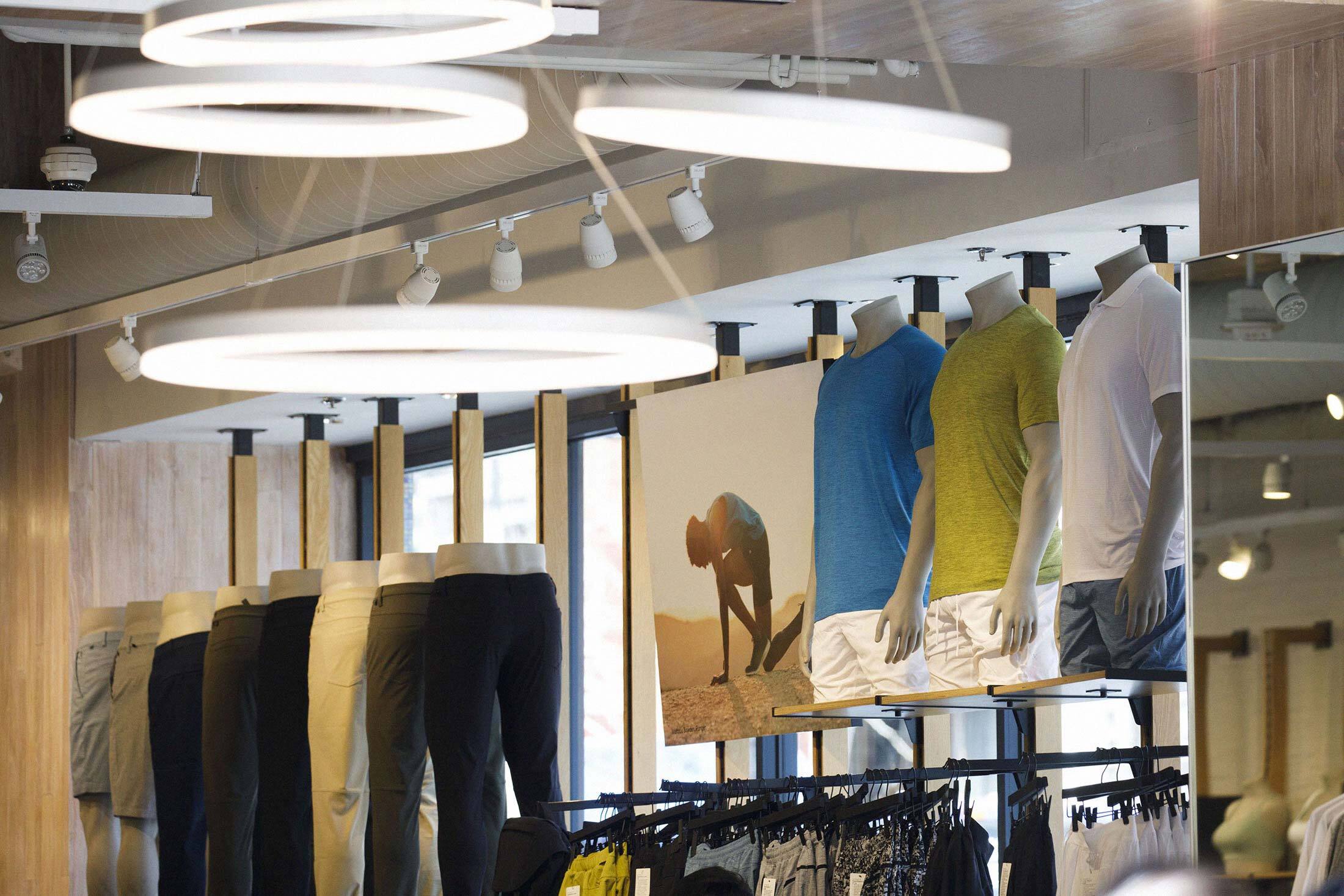 At Chico's FAS Inc., a women's clothing chain, consultation services include asking experts over text and email about a "fashion emergency." Neiman Marcus Group, the upscale department-store chain that came out of bankruptcy last month, now uses an online quiz to match customers with style advisers. It's encouraging in-store workers to use an internal mobile app it rolled out to nurture one-on-one customer relationships, which can boost spending by as much as six times, according to Chief Customer Officer David Goubert. The focus is "how do we get our teams in stores to truly become digital stylists," Goubert says. By bringing to e-commerce the kind of connection that's usually reserved for stores, the goal is "blurring completely the lines."
Goubert shared a recent example of a potential customer who took the quiz—which asks questions like "what do you feel is missing from your assortment?"—and got paired with an associate from a closed store in Chicago. They spoke over the phone and then on FaceTime, which led to an online purchase. Later, they met in person when the location reopened, and the customer refreshed his wardrobe, Goubert says.
What's happening at Neiman Marcus and other chains is part of a wider acknowledgment that the Covid-triggered boom in online shopping has made the need to stand out even greater. And one way to get there is by offering an experience that gives clients the undivided attention of a sales associate and captures some of the emotional warmth found in person.
For the most part, e-commerce hadn't changed in the past decade. It's an efficient way to buy something you know you want—what the industry calls mission shopping—but it's hampered by the challenges of promoting product discovery and impulse purchases. Those benefits are the point of a traditional store, which, despite its troubles and costs, is still very good at using employees, merchandising, and ambience to persuade people to buy more stuff.
The shift to online sales, of course, could also speed up the demise of stores because offering human connections on the web chips away at what can make a brick-and-mortar location special. And there are other hurdles. Turning hundreds of employees into virtual sales consultants can require a hefty investment. It might work only for brands selling at premium prices, says Alex Fitzgerald, a principal at the strategy firm Kearney. Lululemon's yoga pants start at about $90, and the company has plenty of cash, with sales of its casual wear booming during the Covid work-from-home era.
One way to find resources is to cut from somewhere else. Beauty giant Estée Lauder Cos. is doing just that, saying in August that it's investing in "online talent," including for consultations, while eliminating as many as 2,000 in-store positions. The industry is also experimenting with using freelancers who are fans of a brand to work from home on commission.
The technology pushing this expansion is in high demand. Montreal-based Salesfloor Inc., whose clienteling platform is used by the likes of Saks Fifth Avenue, says its revenue tripled this year. A video chat feature added several years ago failed to catch on, but now "everybody wants it," says Oscar Sachs, Salesfloor's chief executive officer.
The pandemic has created fertile ground for a new wave of relationship-building, according to Cathy McCabe, CEO of Proximity Insight, a London-based competitor to Salesfloor. The crisis has made people more open to changing how things are done, including the way they shop. After all the hiccups and interruptions of the work-from-home experience, many people don't expect a brand interaction to be perfect either.
McCabe is already seeing expansion beyond early adopters. "The rise of virtual consultations, it's not just fashion," she says. "It's beauty, homeware. It covers the entire spectrum of retail."
 
Read next: Retailers Brace for a Black Friday Without Crowds
BOTTOM LINE –
The retail job of the future may be an online associate, who uses video chat and other tools to offer one-on-one experiences previously reserved for stores.