(CNN) —  
You may have heard the murmurings about shipping delays this holiday season, or you may just be concerned since, due to shutdowns, more people are shopping online, and you're not wrong to have questions.
Parcel delivery services are indeed struggling to keep up with shipments because of the surge in online purchases during the pandemic, and while these companies are increasing their services and capacity as fast as possible, with both UPS and FedEd adding tens of thousands of employees, it's still a good idea to plan ahead for the holiday shopping season.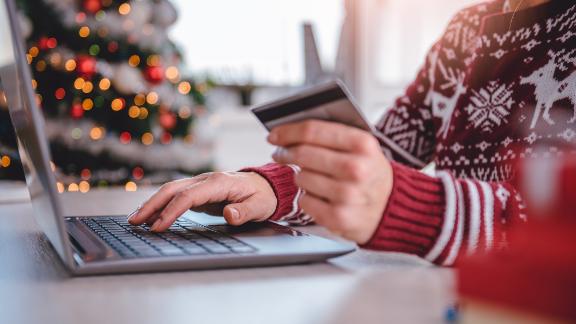 The best thing you can do: shop early.
"We advise in taking advantage of early deals so that packages arrive on time," said Sara Skriboll, Austin, Texas, based resident shopping and trends expert for savings site RetailMeNot.
And you won't be alone starting early. "According to RetailMeNot data in fact, 75% of Americans already prefer to complete all holiday shopping as early as possible," said Skriboll.
Online giant Amazon is also making it easy for shoppers to save big and shop early with their Holiday Dash deals event with Black Friday-worthy deals dropping daily, which started in mid-October.
Leaning into this longer holiday shopping season, an Amazon spokesperson also explained that this year's return window is also longer than ever. Items shipped between October 1 and December 31, 2020 will be eligible for return until January 31, 2021. And to make returns even easier, more than 5,800 locations — from retailers including Amazon Books, Amazon 4-star, the UPS Store locations, Kohl's and, new this year, Whole Foods Market — will offer label-free, box-free returns.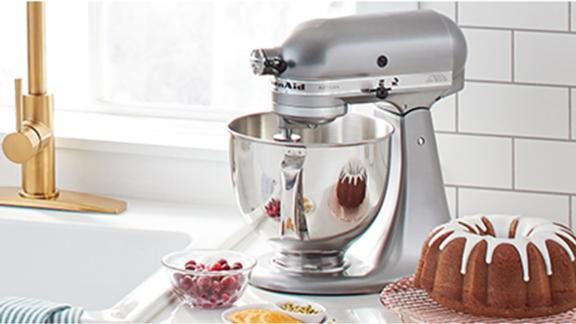 Amazon is already offering deep savings, according to a spokesperson, which you can browse via their Holiday Gift Guides. Savings include up to 40% on Star Wars toys, up to 30% on Hot Wheels toys, up to 30% on Funko POPs!, up to 30% on arts and crafts sets, up to 50% on premium beauty brands, up to 20% on Fitbit Activity and Fitness Trackers, up to 30% on TaoTronics Headphones, and many, many more deals that make shopping early the smart choice.
Walmart is kicking off its "Deals for Days" event, which promises Black Friday prices when you order online, with big savings on Chromebooks (save $120), Keurig K Cup Brewers (save $24), HP Pavilion laptops (save $160) — and more deals to be announced all month long.
Prime membership on Amazon may also help get presents to your door (or theirs!) more quickly. With free delivery on millions of items for all Amazon customers, plus millions of items eligible for fast, free delivery with no minimum purchase for Prime members, you can spend more time finalizing their gift list, and less time worrying about how they'll get it in time.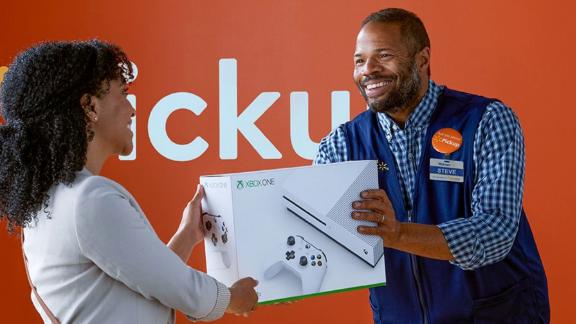 There's also the option of avoiding shipping altogether. For that, Skrilboll notes the option to buy online and pick up in-store (BOPIS), as well as curbside pickup. Especially, she said, "if you're running late and costs are too high."
"The surge in online shopping this year comes with some concerns for shoppers: shipping delays and inventory issues," Skrilboll noted. "BOPIS and curbside have risen to the top of our list as problem solvers. Buying online and picking up in store empowers shoppers to browse, shop and save money online, and then pick up their items in a safe and timely fashion — sometimes without even leaving your car. Many merchants even offer 'contactless' curbside pickup amid the Covid-19 pandemic."
Big, holiday friendly stores like Walmart, Target and Macy's offer easy shopping online that you can pick up either in the store or curbside. How does it work? Do your shopping on their site, then select pickup when checking out, and they'll let you know when your order is ready. In an order we tested with Target, our purchases were ready to be picked up in under four hours. Not bad, and we didn't have to deal with shipping or going inside the store.
Also, if you're short on space but want to shop early, some stores will hold your gifts for you. "Most stores will hold your purchase for a certain amount of time, so be sure to read the fine print and check the store's policy before purchasing to ensure you can make the deadline and see if you'd be able to get an extension," Skrilboll said.
Some retailers, like Target, Bed, Bath & Beyond and Sephora, are also trying alternative delivery options, including sending orders from local stores via couriers working for companies like Instacart and Shipt. Again, read the fine print, as these offers vary by location.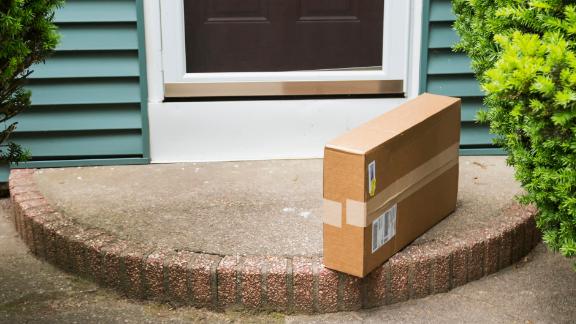 If you're shopping for Christmas, and want your package in gift recipients' hands by Christmas morning, we've pulled together shipping deadlines for FedEx, UPS and the USPS, according to the USPS's recently-released dates, dates from FedEx and EasyShip. Of course, while these dates are a good starting point, they are subject to change as the demand grows during the season, so be sure to check the links posted or call for more information.
FedEx Ground/Home Delivery: Saturday, December 19

FedEx Express Saver: Monday, December 21

FedEx 2Day: Tuesday, December 22

FedEx Overnight: Wednesday, December 23
UPS Ground Shipping: Wednesday, December 16

UPS Next Day Air: Friday, December 18

UPS 2nd Day Air: Friday, December 18

UPS 3 Day Select: Saturday, December 19
USPS Retail Ground: Thursday, December 15

First-Class Mail: Friday, December 18

Priority Mail: Saturday, December 19

USPS Priority Mail Express: Wednesday, December 23
However, warns Satish Jindel, president of Ship Matrix, a company that helps retailers manage their shipping operations, these dates aren't so straightforward. "Due to demand exceeding the capacity by 7.2 million parcels per day, it will add extra delivery days such that a three-day delivery schedule could be four days on many packages," said Jindel.
Skrilboll agreed, adding that "for the most part, retailers always try to stick to their word and policies on shipping expectations. Given this year has already presented it's fair share of setbacks, especially in the shipping industry, it's always beneficial to plan ahead."
In other words, give your packages extra time by ordering early. (We can't say this enough.)
If you're shopping early — before December 18 — you don't have to pay more for expedited deliveries, according to Jindel. Up until then, standard delivery options should get your package to the recipient in time.
"After that, depending on where the retailer is shipping from and where the consumer is located, it would be worth paying for express shipping using two-day service," said Jindel.