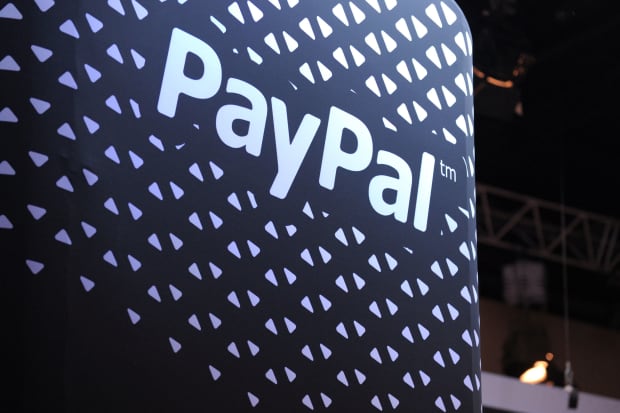 PayPal Holdings Inc. said Thursday that it was opening up its cryptocurrency platform to all U.S. customers after conducting a more narrow rollout over the past few weeks.
Through this feature, all eligible PayPal
PYPL,
-1.68%
users in the U.S. will be able to buy, hold and sell cryptocurrency within the PayPal app. The company is offering initial support for bitcoin, Ethereum, Bitcoin Cash and Litecoin.
PayPal, which announced plans to add cryptocurrency purchases to its app in late October, plans to roll out this feature to its Venmo app and some international markets in 2021. PayPal also intends to let people use their cryptocurrency holdings within the app to make online purchases starting in early 2021.
Fellow financial-technology company Square Inc.
SQ,
-2.67%
also allows users of its Cash App to buy and sell bitcoin, and lessons from that rollout give a sense of what PayPal investors could expect from a revenue perspective, Rosenblatt Securities analyst Sean Horgan wrote.
Read: Visa and Mastercard have a lot in common, but COVID-19 puts one key difference in focus
Square has had a crypto offering for about three years, and it's had success using the feature to boost overall engagement on its platform while cross-selling users on features that have greater revenue potential.
"Based on our belief that Square's Cash App notably increased monetization since its launch in 2018, we see a ~10% increase in [average revenue per user] as achievable for PayPal,"  Horgan wrote in a Thursday note to clients. He argued that crypto functionalities could help drive upside to PayPal's $900 million revenue target for its Venmo service next year.
Horgan has a buy rating and $250 price target on PayPal's stock, which slipped 1.7% in Thursday's session. The stock has risen 75% over the past three months as the S&P 500
SPX,
-0.99%
has gained 9.5%.