HANOVER TWP., Pa. – Pennsylvania is once again cementing its place as a battleground state in the upcoming presidential election.
President Donald Trump is set to make a stop in the Lehigh Valley on Monday, delivering remarks at a business in Hanover Township, Northampton County.
The line to see the president started Sunday night, with many camping out overnight and early Monday morning, despite rainy conditions.
The rally is open to the public, and registration is available online until capacity is reached for the outdoor venue.
Trump's event is set to kick off at 11 a.m. at HoverTech International. The president will arrive and depart from Lehigh Valley International Airport, so nearby roads and areas will likely be affected.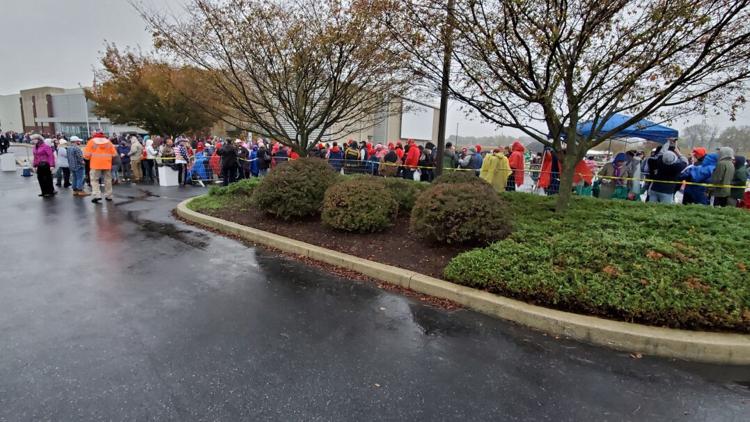 After that, Trump is set to stop near Lititz in Lancaster County.
Trump supporters also lined up early Monday morning near the Lancaster Airport for that event.
The visit comes on the heels of Joe Biden making campaign stops this weekend in Bucks and Luzerne counties, cementing Pennsylvania's status as a key battleground state in the election.
It's Trump's second time coming to the Lehigh Valley during the 2020 presidential campaign, as he visited medical equipment distributor Owens and Minor in Upper Macungie Township back in May.
Watch his visit live, starting at 11 a.m., on 69 WFMZ-TV or here at WFMZ.com.